Over the last 25 years, our team has partnered with some of the country's largest construction, energy, and manufacturing organizations to deliver disruptive incident prevention systems that transform safety outcomes. At the same time, we've also seen other organizations experience the "plateau effect" despite significant investment and initial progress. Why do these cultures experience flattened progress when others do not?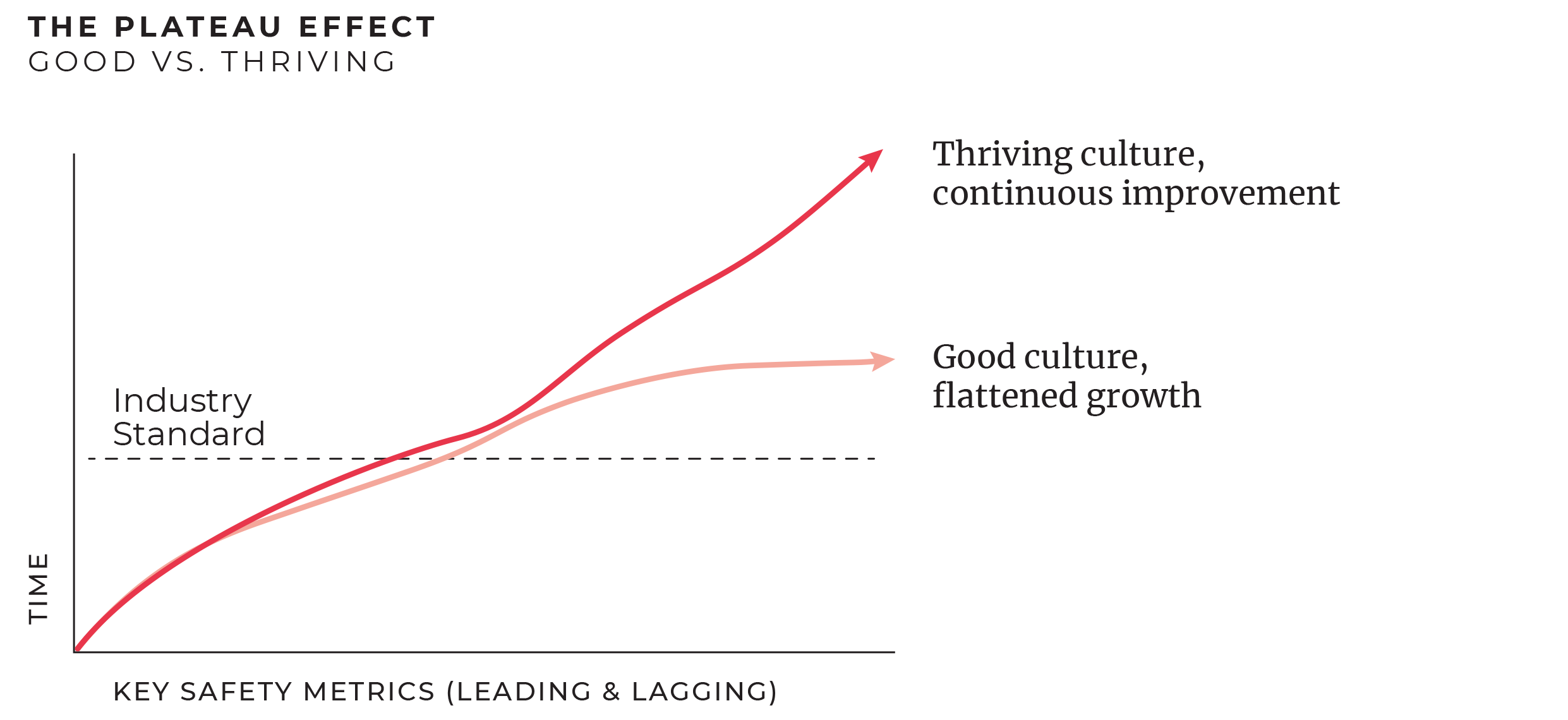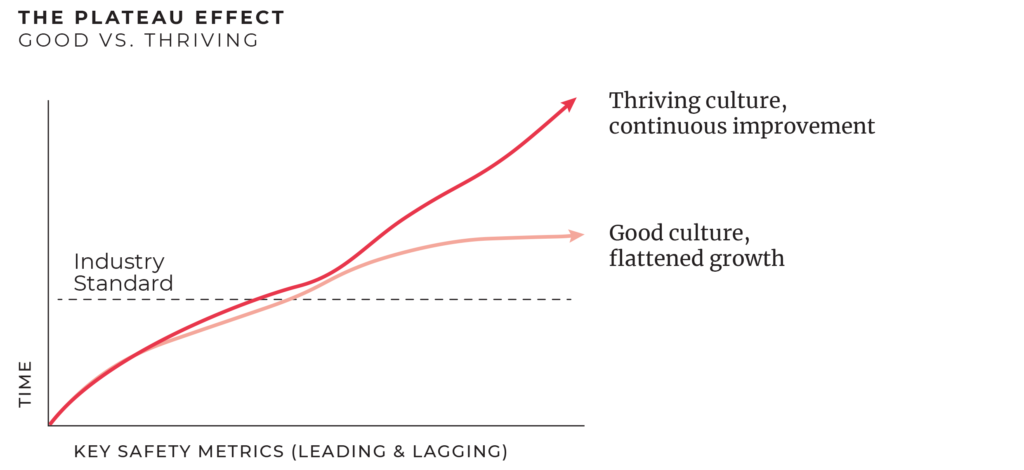 When organizations' safety initiatives flatline, additional interventions can be needed to disrupt mindsets and reignite progress.
---
The good news is that we're in a moment of incredible innovation around the prevention and mitigation of unplanned events. Recent breakthroughs in research and technology now allow organizations to measure and get insights about their safety performance in ways that were previously impossible. This has enabled them to not only operationalize safety excellence amongst their front-line staff, but continually improve upon it.
In our latest Insights for Innovation, we're sharing tips and information that organizations can use to activate their incident defense systems, including:
Potentially dangerous mindsets that can impede safety
Common sense (and low-cost) factors that have deep impact when operationalizing your cultural ambitions
What to keep top-of-mind when investing in a next-generation incident prevention system
Plus, we share some wise words from our "roundtable" of thought leaders about risk prevention, behavior change, and innovation about what strong defense systems look like.
Download Insights for Innovation here.