Continuous improvement & injury-free operations start now.
Award-winning incident and injury reduction software and metrics
See why recognized, best-in-class cultures and organizations trust FactorLab for:
Leading indicators
Automated recognition systems
Safety data science
Decision intelligence

The numbers speak for themselves…
injury
reduction
It does not surprise us
when our customers
cut workplace injuries in
half and then keep going.
less time to
complete a task
Our customers frequently report dramatically cutting data collection times.
increase in monthly
field engagement
You read this correctly. Engagement goes through the roof.
reach 2x improvement or more in participation and engagement
And that improvement just keeps accelerating with time.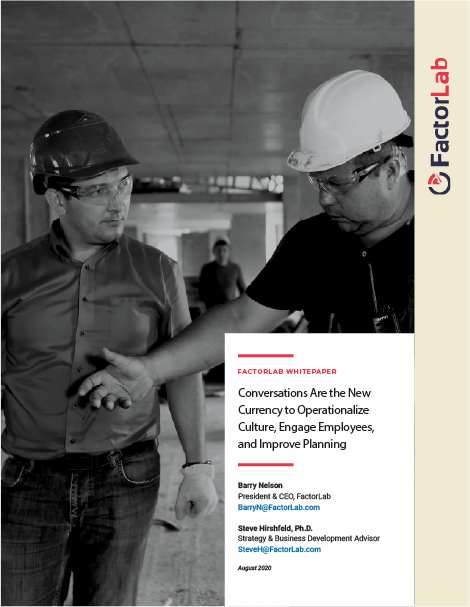 Want a better culture next week?
Explore the seven elements of a highly effective daily planning conversation in our latest white paper. Designed and actively applied by thousands of users every day, this common sense, high impact, applied ML framework is available for you to put to work today.