November 29, 2019/by Barry Nelson
In his 33 years as Safety Director at Pepper Construction of Indiana (part of the Pepper Construction Group), Dave Murphy's job has evolved from problem-solving with tradesmen and supervisors in the field to an office-based position. With the help of two safety professionals in the field, Dave can invest time to the overarching safety goals for his department instead of managing individual efforts.
A key tool that Dave relies on is the Task Hazard Assessment (THA), which tradesmen complete and sign off on, prior to starting a particular work task at a jobsite. As important as the THA is, it's a tool that Dave has never been happy with.
Today's THA: "Trust me: I don't trust you."
"Since THAs cover a one-off task on one job every day, I never know whether guys are pencil-whipping or having a conversation." There were inconsistencies in the thoroughness and completion of THAs. Sometimes, THAs focused on one specific issue, with no conversation on anything else. "You might be pouring concrete and focused on that, but what about the iron workers next to you swinging steel, or those grading stone with heavy equipment? Were those hazards noted?" wonders Dave.
The bottom line: THAs were a tough tool to get people engaged with and committed to; many folks were just going through the motions. "It was a game of we don't trust you," notes Dave. "We were attacking the wrong problem, so we got inconsistent, unfocused THAs, or worse, no THAs at all. To use them as a measure of what was done well on the jobsite—what's the point?"
Enter SmartTagIt: Converting the worst 15 minutes into the most productive 5 minutes of the day
In 2018, Dave learned of SmartTagIt, a tool that not only automates the process of completing THAs, but also enriches them by allowing foremen and tradesmen to capture and share a 2-minute video of a conversation detailing job site hazards, whether or not they're related to the task at hand.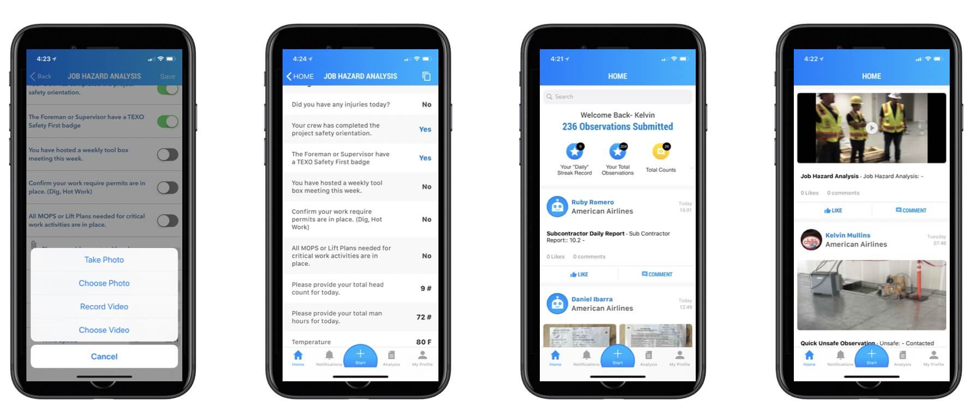 SmartTagIt enables crews to enrich THAs with a 2-minute video or photo, which can be immediately shared with safety professionals.
Dave had a carpenter foreman and superintendent trial SmartTagIt for a few months; based on their success, his team trained 30 foremen and superintendents on SmartTagIt in February 2018.
The results were immediately useful and powerful. Previously, Dave had no visibility into what happened on a job site unless he went there every day. Even then, he couldn't be sure if teams acted differently in his presence. With SmartTagIt, Dave could see what was happening live, whether he was at his desk, or at a job site waiting for a meeting to start.
"My phone notifies me every time I get a video THA, and that's generally around 5:30 am. Seven hours later, I've got 14 THAs and I can see exactly what's going on at every job. It's huge exposure, and it's fantastic," says Dave. "I can say 'Nice job team, you couldn't have done it better' or I can provide coaching after I receive each THA. It helps crews to validate things I've taught them in a meaningful way."
Dave has two other safety professionals and self-perform superintendents who can jump in to use SmartTagIt in the same way. In the past, THAs went into a folder in a drawer, never to be seen again. In just seven months, he's amassed over 1830 THAs that gives him unprecedented exposure into what his crews have been up to every day.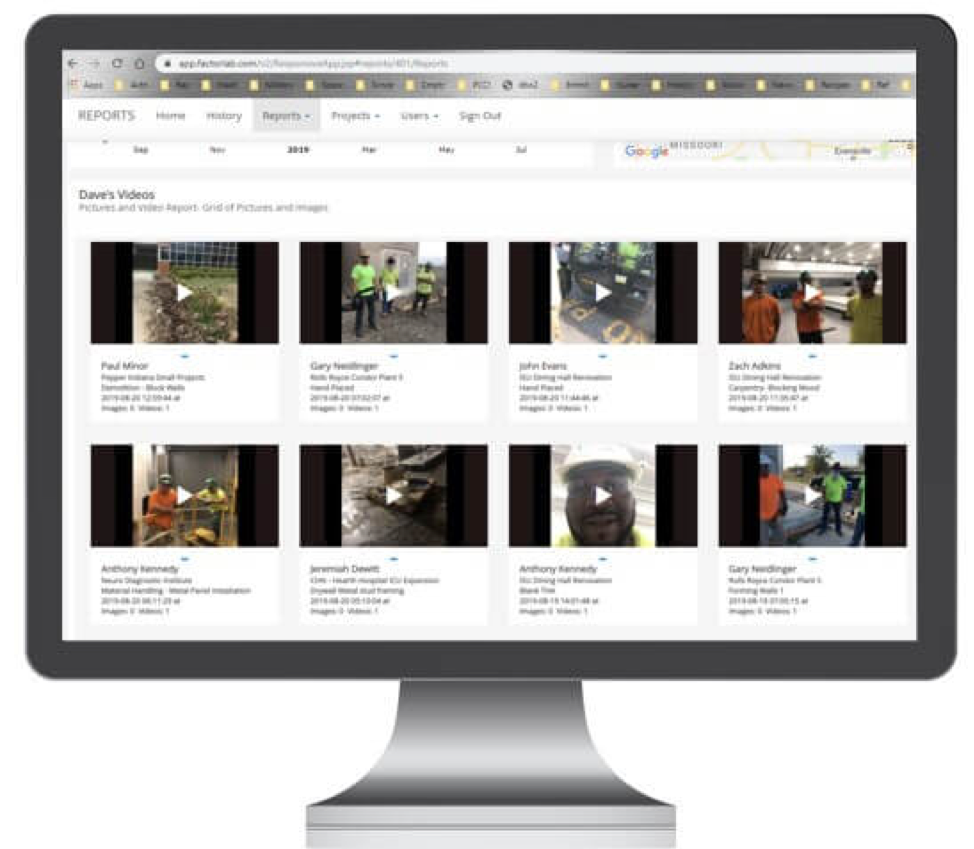 With SmartTagIt, Dave gains unprecedented exposure into to real-time, relevant hazards at multiple jobsites every day.
Embracing SmartTagIt in the field
Naturally, it took time for teams to get used to SmartTagIt. Some tradesmen were concerned about being on video, so Dave assured them that there would be no judging or grading; the goal was to get people talking so that SmartTagIt could help others learn.
To foster team engagement, Dave shared initial videos with the group a few weeks after they started using SmartTagIt. He asked "What do you like? What stood out?" In addition to sharing their input, many team members also observed that instead of the usual lip service where tradesmen said "we'll be safe today," people actually discussed real hazards.
Armed with feedback, everyone was brought in for additional training. "You could see the learning curve take off after that second meeting," says Dave. "Since then, the THAs have just gotten better and better, and the guys are more comfortable than they've ever been."
In addition to improved video content, Dave now has an inside view and validation of the high level of professionalism amongst his tradesmen. "Under the old system we never would've know that. Now I know exactly what we're working with," he says.
A safety culture transformed
From the standpoint of a safety culture transformation, SmartTagIt has been pivotal. Dave says it best:
"We went from giving our safety program a punch in the gut, to one where our people are standing up and talking about how they're going to protect themselves from getting hurt every day. We've always done positive things to respect our tradesmen, and give them recognition, but the first thing we did every day—hand them a paper on safety to sign off on—was disrespectful to them and their program. Now, you show up to job site trailer, a foreman is talking about the day's task, starting a video camera, and asking 'What are you worried about today?', 'What are you going to focus on?'"
Initially, Dave found that the foremen did all the talking, but that's since evolved. "Our foremen are becoming better listeners and leaders because they do less and less talking and they're letting their tradesmen talk. With SmartTagIt, my teams are sharing, engaged, and flipped on. People care that they have a voice, and that there's buy in," says Dave.
Good safety translates into good business
As part of the senior management group at Pepper Construction (comprised of VPs, HR, Safety, Operations Improvement and Group Superintendents), Dave committed to providing a report six months into using SmartTagIt. The report allowed him to quantify and share how he tracked participation among crews, measured accountability and provided coaching.
"Management loves to hear success stories, but we often struggle to get visuals of meaningful foremen and tradesmen engagement. You believe you have it but you don't have proof of it. With SmartTagIt, I have the metrics and a library of videos that gets commented on. One piece of feedback we love hearing is that the guys really enjoy doing the video THAs," says Dave.
Dave even sent his president a video THA done by a labor foreman who was highly engaged with SmartTagIt. His participation had caught the attention of a safety consultant at the project, who also wrote a letter in support of his efforts. After seeing the video, Pepper's president agreed with Dave's declaration. "This guy bleeds Pepper green" and the business is publicly recognizing him for demonstrating and living by the company's safety spirit.