Simple, Effective, and Innovative Approach to Safety and Risk Management
Learn how to get work done faster and safer.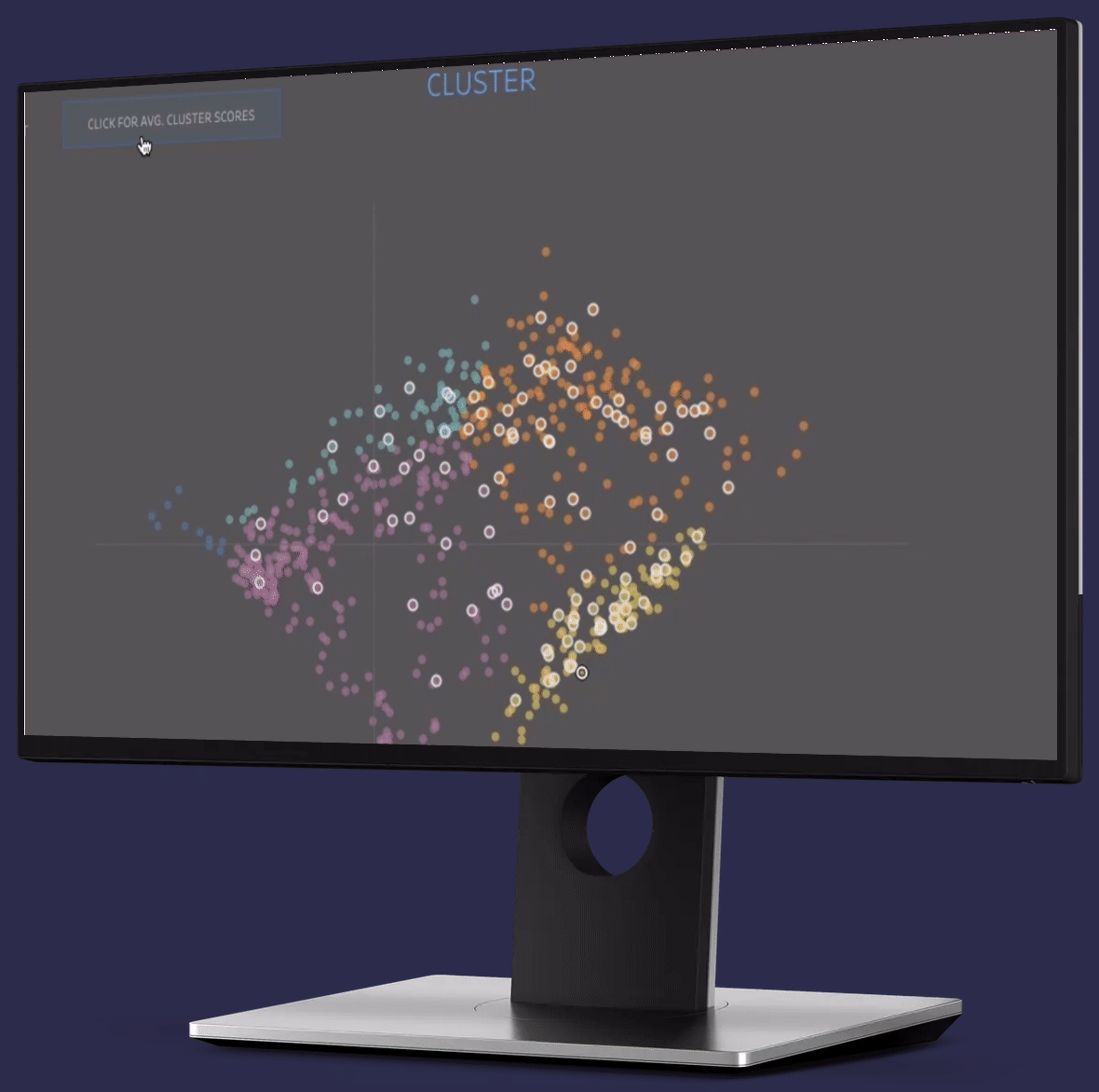 Get Immediate, Meaningful and Actionable Insights
Current forms, audits, observations and inspections are not completed, pencil whipped or don't tell you what you need to know.
SmartTagIt is an integrated application to share, coach and mitigate potential hazards, address human factor opportunities, better engage field leaders and harden incident prevention systems.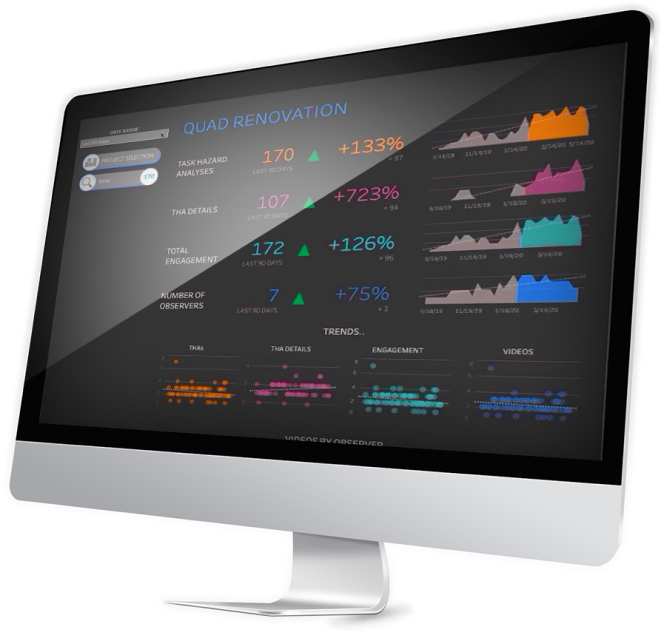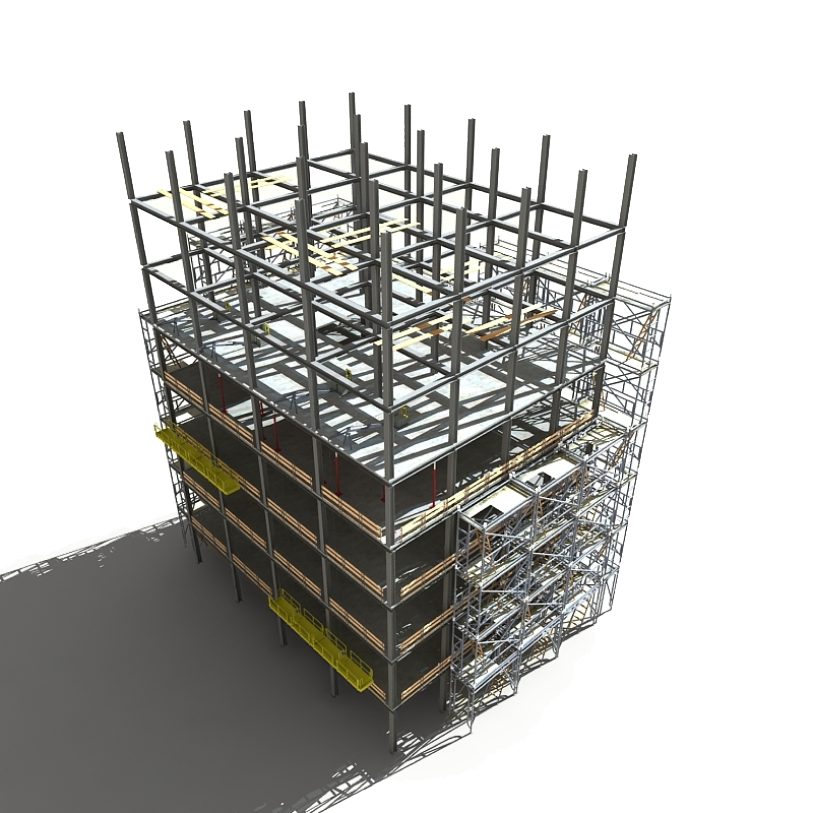 It has Never Been Easier to Deliver a Safe Worksite
SmartTagIt makes it easy for your team to share what is happening in the field, rapidly resolve open issues and close gaps in your risk or safety defenses.
SmartTagIt uniquely enables more effective planning conversations. More effective planning conversations result in fewer incidents, higher production rates and less rework.

"SmartTagIt is self-healing. It's enabling people to help each other. When you can see and hear each other and everyone has the full context of a situation, then it enables an accelerated peer-to-peer opportunity for safety improvement."
Dave Murphy | Pepper Construction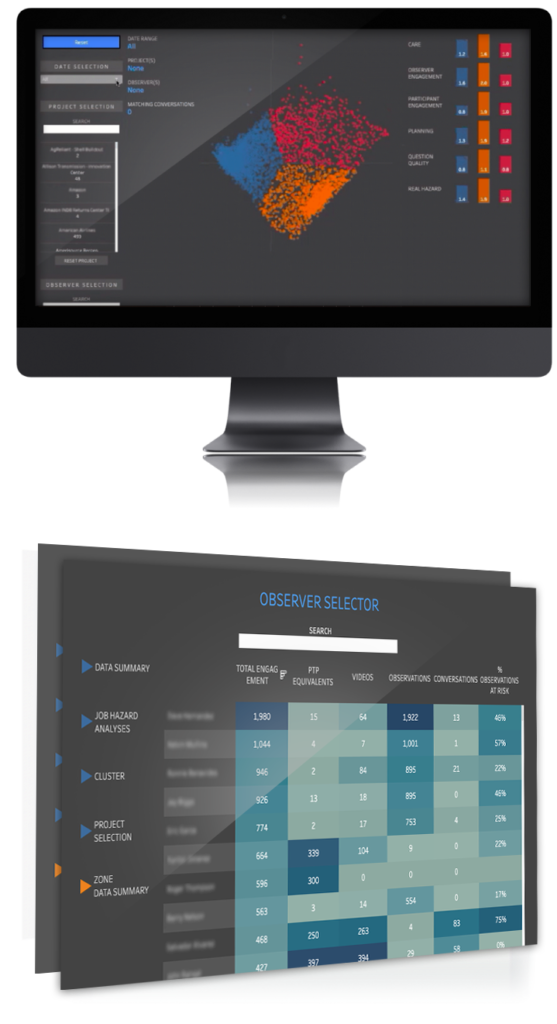 Improved Risk and Safety Metrics- Combining Human Factors with Artificial Intelligence
Better Understand the Impact of Human Factors with Artificial Intelligence
AI is providing new ways to look at and frame solutions to reduce the risk of a serious injury or fatality.
SmartTagIt provides intelligent analysis, new human performance health metrics, integration for multiple safety systems, world class data visualization and practical data science and predictions.
Custom Mobile Reporting- Real Time, Alerts- No More Emailing Static Reports
Real Time, Alerts-No More Emailing Static Reports

100+ Out of the Box Dashboard Combinations

Visualize Incidents and Leading Metrics From All Your Current Safety Systems
Better Pre-Planning Meetings Result in Fewer Incidents and Less Rework

PreTask Plan, Job Hazard Analysis, Task Hazard Analysis, Morning Huddle… This Daily Activity Goes By Many Names
Little matters more than an effective daily plan between a crew leader and his team.
Experience immediate improvements through a combination of digital innovations including:
Peer to peer video knowledge transfer

Automated transcriptions and conversation visualization

Analyze unstructured information- video, free text, images

Link conversations to production and safety outcomes

Cultural visualization and alignment acceleration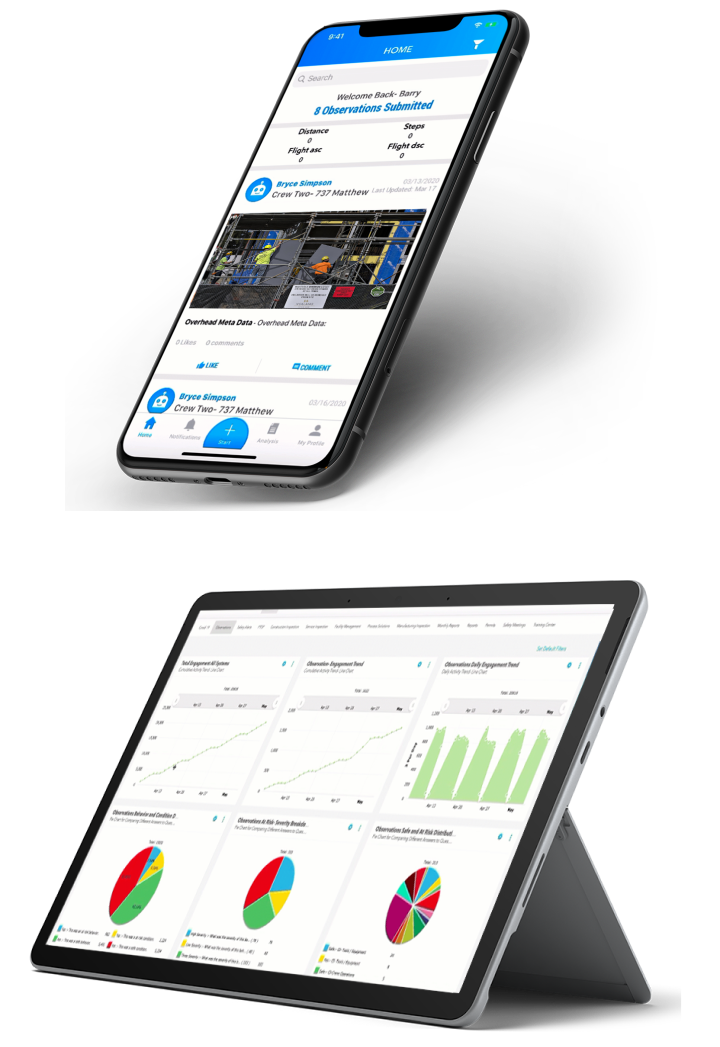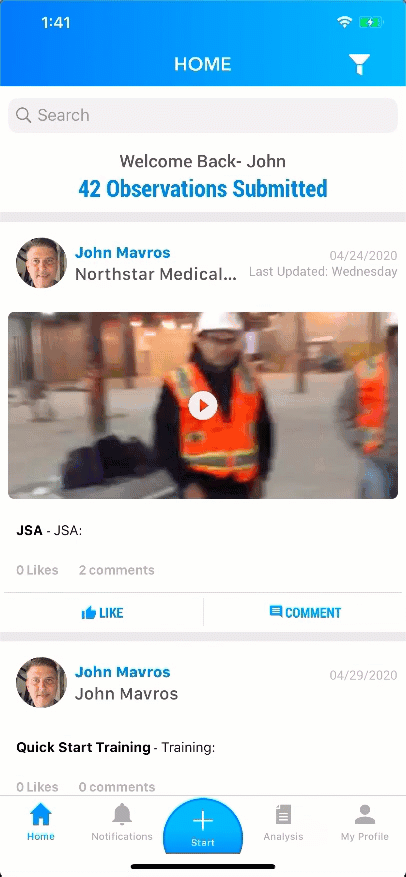 Easy – Simple – Quick Insight Collection
Incident Prevention- Engagement Accelerator
Observations, PreTask Plans, Inspections, Audits, Permits… Reimagined
Relevant, high quality field information is essential to understand your risk and the health of the systems your rely on to protect your most important asset- people.
Through a combination of digital innovations to dramatically improve the quality of information collected and reduce the time required to put the information to practical use.

One integrated, easy to implement, seamless system for all your field observation systems

Peer to peer video hazard communication

Apple, Android or Web Native Applications

Real time mobile feed- no more static reporting

Only see what matters to you

Real time coaching and feedback

Automated virtual and physical rewards
One Integrated Safety Management System
One Consolidated Place to See The Health of Your Incident Prevention Systems
Visualize all your critical leading and lagging safety and risk metrics in one place. See at a glance where to focus, what systems are impacting your outcomes and forecast what is coming next. Integrate multiple systems in your own hosted DataLake. Use our data science team to visualize your critical risk indicators.
DataLake– Using DataBricks- the leader in real time data processing

Tableau Server– rapid, preconfigured, powerful data visualization

FactorLab Rest API's for two way integration project, site, user and system information

FactorLab Server for multiple observation, permit, JHA, PTP, inspection and audit management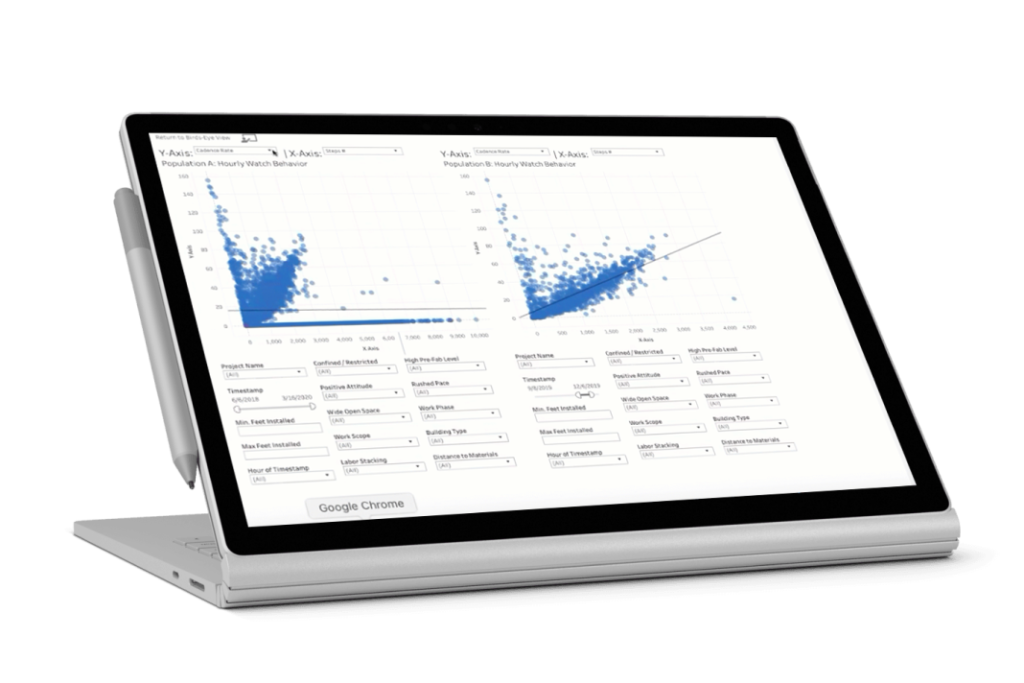 Rose Sweeney
"Field engagement isn't a checklist, it's a culture." That's
Rose Sweeney
Jamie Dabbs jokes that when he first heard about